'Artificial Intelligence is the next revolution in healthcare'
We have all seen lots of headlines like this, about how AI, machine learning and 'cognitive computing' will revolutionise healthcare. IBM, Google, Microsoft … have all embraced AI and join countless Silicon Valley and Silicon Roundabout start-ups talking AI up, offering services, and generating media excitement.
What you may not know is that cognitive science and knowledge based AI have been realising practical improvements in clinical service design, development and successful delivery for more than two decades.
We can help you answer:
Have you wondered whether or how AI could add value to the products or services you offer?
Are you concerned that if you do not embrace this hugely important but disruptive set of technologies your business might itself get disrupted?
Can the UK's most experienced and versatile medical AI team help you decide how to leverage cognitive computing and knowledge engineering to achieve your goals?
We can help you use AI:
The OpenClinical team of medical informaticians and clinicians offer a comprehensive range of skills for designing, developing and trialling the new AI cognitive technologies that are taking the world by storm:
Automatic workflow management and "smart" care pathways
Clinician friendly decision support across the patient journey
Integration with service logistics and resource management
Intelligent data capture and interpretation
Adaptive monitoring, situation assessment and risk management
Knowledge engineering, data mining and machine learning
Distributed and multidisciplinary team support
The OpenClinical team's experience:
Building and deploying diverse clinical applications in primary and specialist care
Developing three generations of commercially successful AI technologies and clinical applications, most recently our own www.openclinical.net
Providing taught courses and hands-on training in medical informatics and cognitive systems engineering at world leading universities, medical schools, NASA and elsewhere
Advising global health technology and publishing companies, care providers and governments
Developing the core technologies for 5 business start-ups including InferMed Ltd. (spun out from Cancer Research UK and acquired by Elsevier Inc 2015); Deontics Ltd (from Oxford University and UCL in 2009) and OpenClinical CIC.
Featuring in high impact medical journals; all the evaluations to date have demonstrated measurable improvements in quality and safety of decision-making. Some applications have demonstrated dramatic benefits and some have been deployed on a national level. Our Repertoire showcase includes more than 50 demonstrations of applications across healthcare.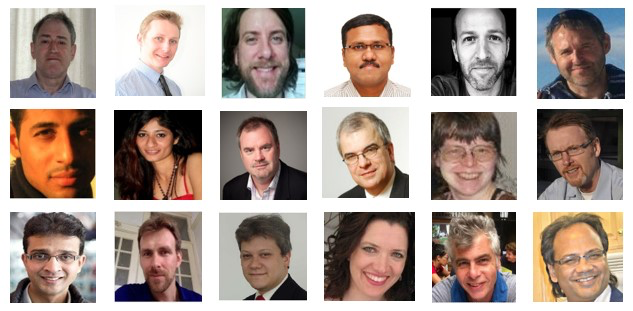 Background:

CREDO, our latest generation of AI technology developed with our partner Deontics. has been proven in a wide range of medical specialties including cardiology, endocrinology, oncology and ophthalmology. Recent projects have shown its potential in patient-facing services.

The OpenClinical team's capabilities are grounded in a deep understanding of decision science and real-world clinical practice, and the technical, medical and human challenges to development and deployment of AI systems in healthcare. OpenClinical is led by Prof. John Fox, a cognitive scientist with an international reputation in AI research, and an innovator and entrepreneur. The scientific foundations of our cognitive technologies are comprehensively documented in Safe and sound: Artificial Intelligence in Hazardous Applications (published by the American Association for AI and MIT Press, 2000).

<!- - close .post (main column content) -->